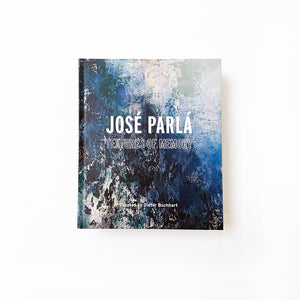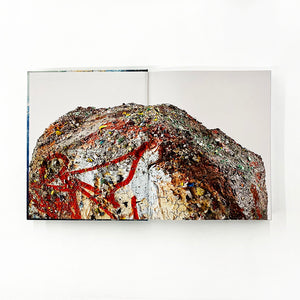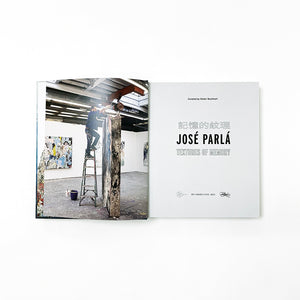 Details
"Like Anselm Kiefer, Parlá works with the "pathos of the authentic," also playing with its transparency of fiction to anchor history in the texture."
Dieter Buchhart, Curator

Signed Monograph - José Parlá: Textures of Memory, 2019 - 
Hong Kong Contemporary Art (HOCA) Foundation
Ben Brown Fine Arts, Hong Kong. Curated by Dieter BuchhartExhibition: 18 September - 12 October 2019 - www.hoca.org

Textures of Memory is the most comprehensive exhibition of José Parlá's in Hong Kong to date. Spanning across two venues and curated by Dieter Buchhart, the exhibition grasps the artist's oeuvre's historical context with 12 representative paintings and sculptures from 2004 to 2018 and a new series of works from 2019. Parlá's identity as the son of Cuban exiles and his deep involvement in hip-hop's underground art culture starting at the young age of 10 can be traced throughout his artistic practice. After studying at the Savannah College of Art and Design and New World School of the Arts, Parlá began unifying his formal training with his work on city walls. Abstract Expressionism informed the bridge Parlá connected to his consequent practice in the art of writing, and both can be easily discerned. His physical movements dictate the marks made on the canvas in the same way that his physical travel through cities allows him to observe how anonymous authors create expressions on walls marking locations worldwide.
Including sculptural works and large-format paintings, Textures of Memory serves as an anthropological study of the impoverished conditions literally visualized on deteriorating city walls. These pieces capture the rawness and energy of urban decay in a celebration of civil disobedience, which often comes hand-in-hand with socioeconomic hardships.
To complement the works showcased in the exhibition, HOCA Foundation and Ben Brown Fine Arts have published a monographic book that delves further into the past 30 years of Parlá's oeuvre, charting the artist's journey across a series of significant exhibitions throughout his career.

Published on the occasion of José Parlá: Textures of Memory. Curated by Dieter Buchhart/two solo exhibitions presented by Hong Kong Contemporary Art (HOCA) Foundation & Ben Brown Fine Arts, Hong Kong.
Exhibition Curator: Dieter Buchhart
Editor: Rey Parlá
Art Director: José Parlá
Designer: Joaquín E. Jutt
Graphic Designer: Beatrix Pang, Small Tune Press
Associate Editors: Emilie Ortolan, Claire Crozel, Lauren Every-Wortman, Amanda Hon (Translation: English and Mandarin), Liz Clark, Juliana Chan & Sally Wong. 

Languages: English and Mandarin (Chinese)
Hardback 259 pages
ISBN 978-0-9574670-64
Dimensions: 30 x 25 cm

USD 100.00